If you want to cancel your booking, just choose the booking you want to cancel and click on the 'X' in the right upper corner of the active booking. Please note, you cannot cancel a booking yourself in the following cases:
- your deposit is already received;
- debit/credit card payment wasn't successful.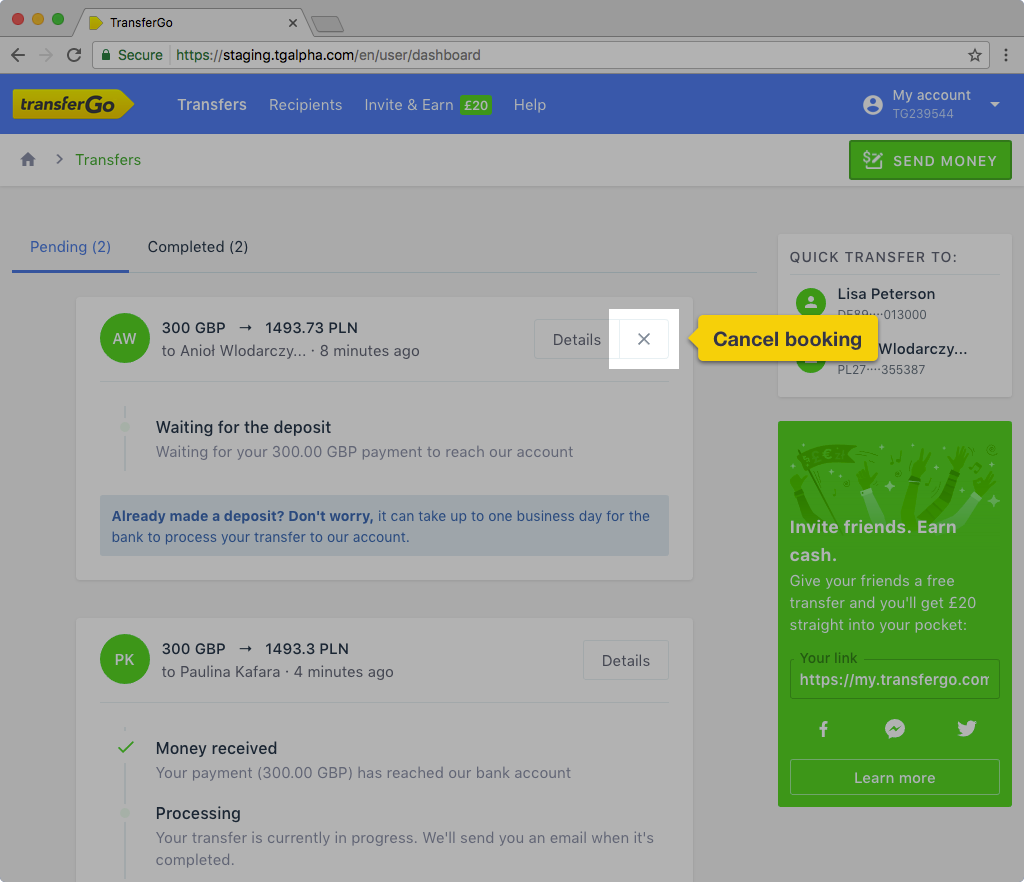 If you created a booking and for some reason have changed your mind without making a deposit, there's no need to worry or contact us as the booking will expire automatically if we don't receive a deposit from you.