If you want to cancel your transfer, just choose the order you want to cancel and click on the 'X' in the upper right-hand corner of the active order.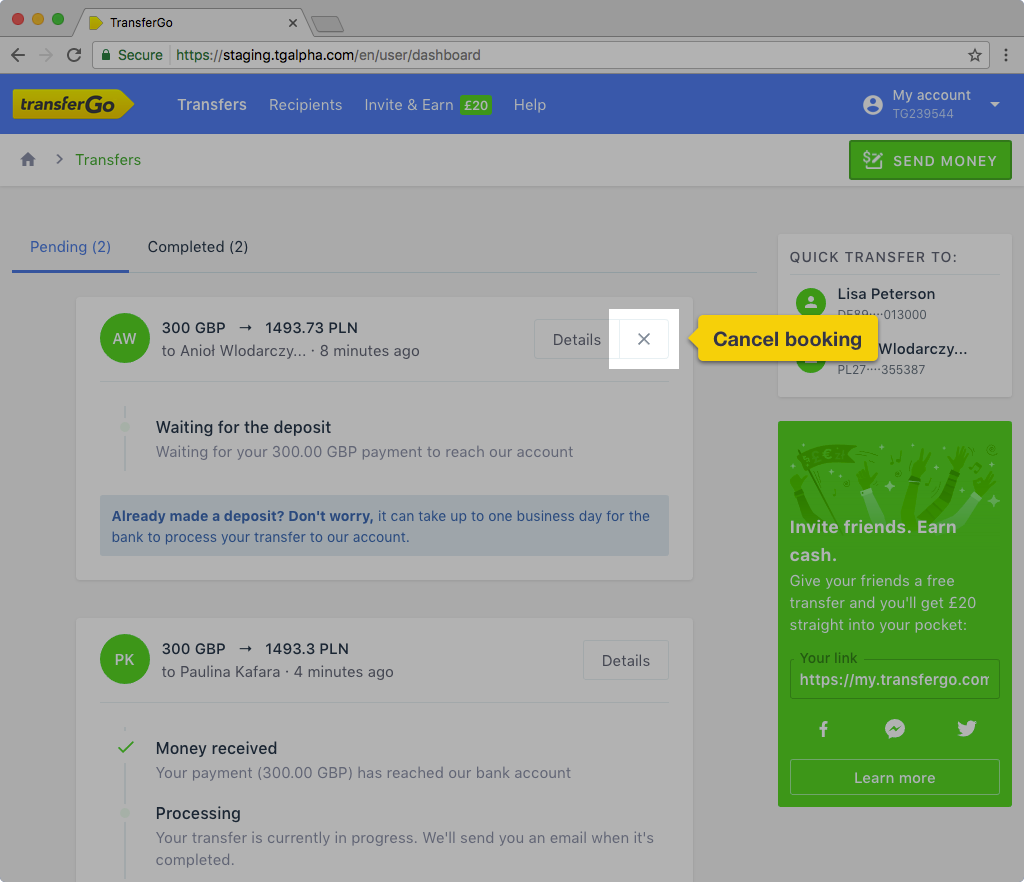 Please note, you cannot cancel an order yourself if:
- your payment has already reached us;
- the debit/credit card payment wasn't successful.
Do get in touch with our Customer Support team if you need to. They're here to help Monday Friday, from 7:00 AM to 4:00 PM GMT.
If you create an order and change your mind before sending us the payment, there's no need to worry: incomplete orders expire automatically. If in doubt, give us a call.