Create a booking, log into your e-banking and make a transfer to TransferGo. TransferGo bank details will be visible after you've completed your booking.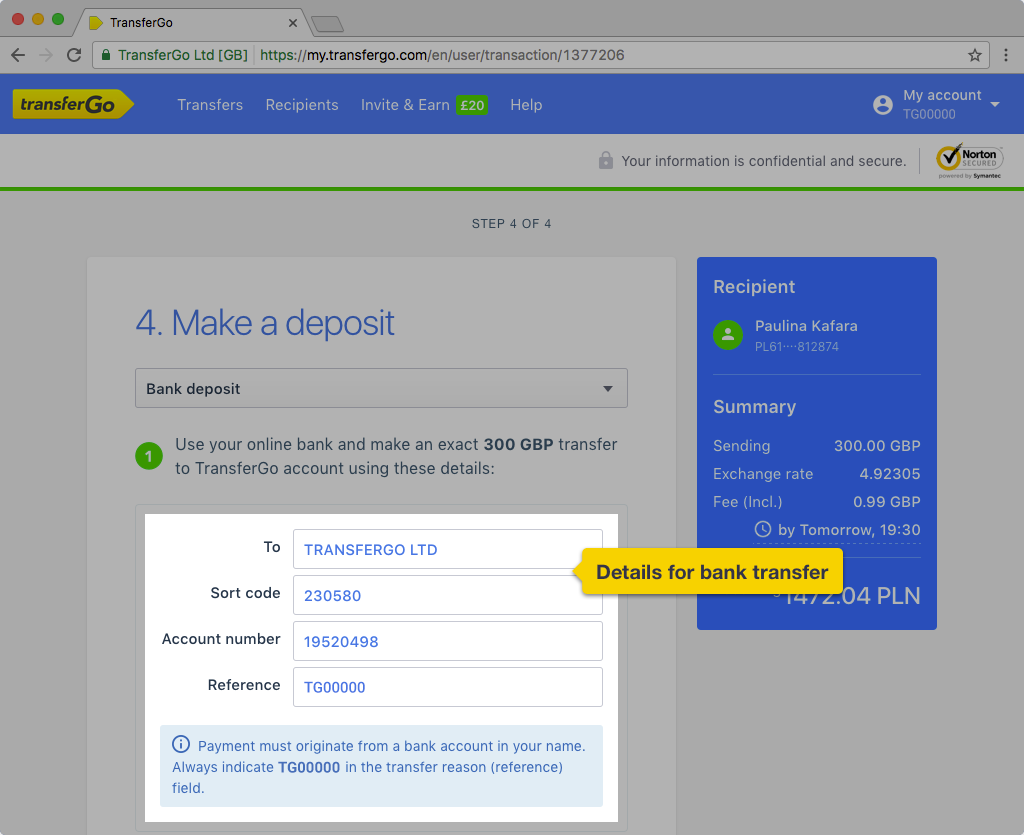 Remember that you have to send us the exact amount that you've booked.
If you're unsure how to make a local transfer to TransferGo via your e-banking, just check our e-banking guidelines.