How can I pay for my money transfer via bank transfer?
- When creating a transfer order, select 'Bank transfer' in the 'Choose how to pay' section
- You'll see TransferGo's bank account details in the last step of your transfer order
- Go to your online banking and make a bank transfer to this TransferGo bank account.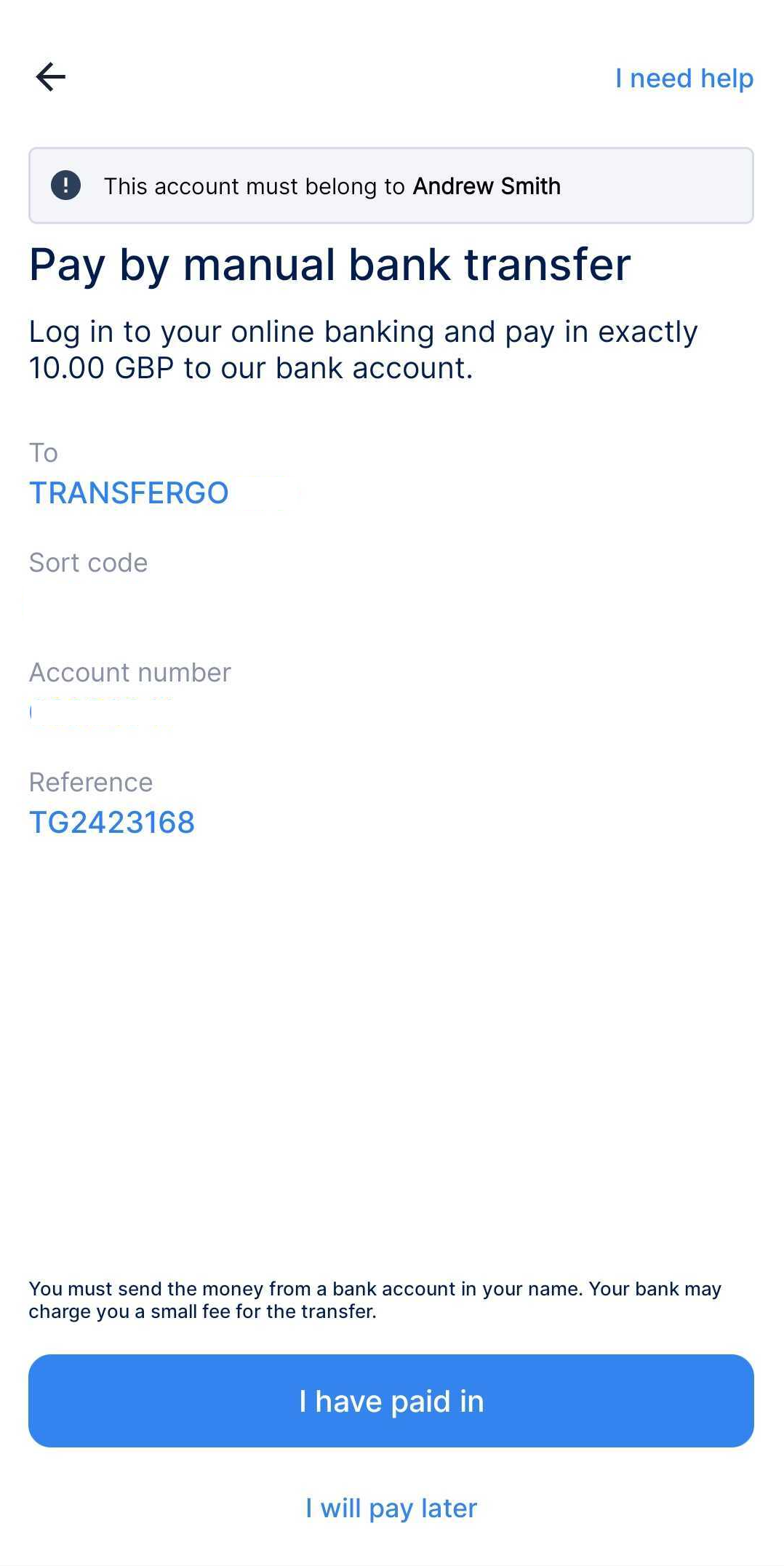 When making the transfer on your online banking, make sure that you:
- Transfer the exact same amount that you entered in your transfer order
- Add your client number (TGXXXXXX) in the payment reference field.
If you're unsure how to make a local transfer to TransferGo from your online bank account, just check our online banking guidelines.