When you start your transfer, choose 'Bank transfer' from the 'Choose how to pay' section. You'll see our bank details near the end of the process. Remember to provide your unique client number in the reference field, and double check that it's right. This will help us avoid delays and get your money paid on time.
Please remember to send us the exact amount you entered in your initial order.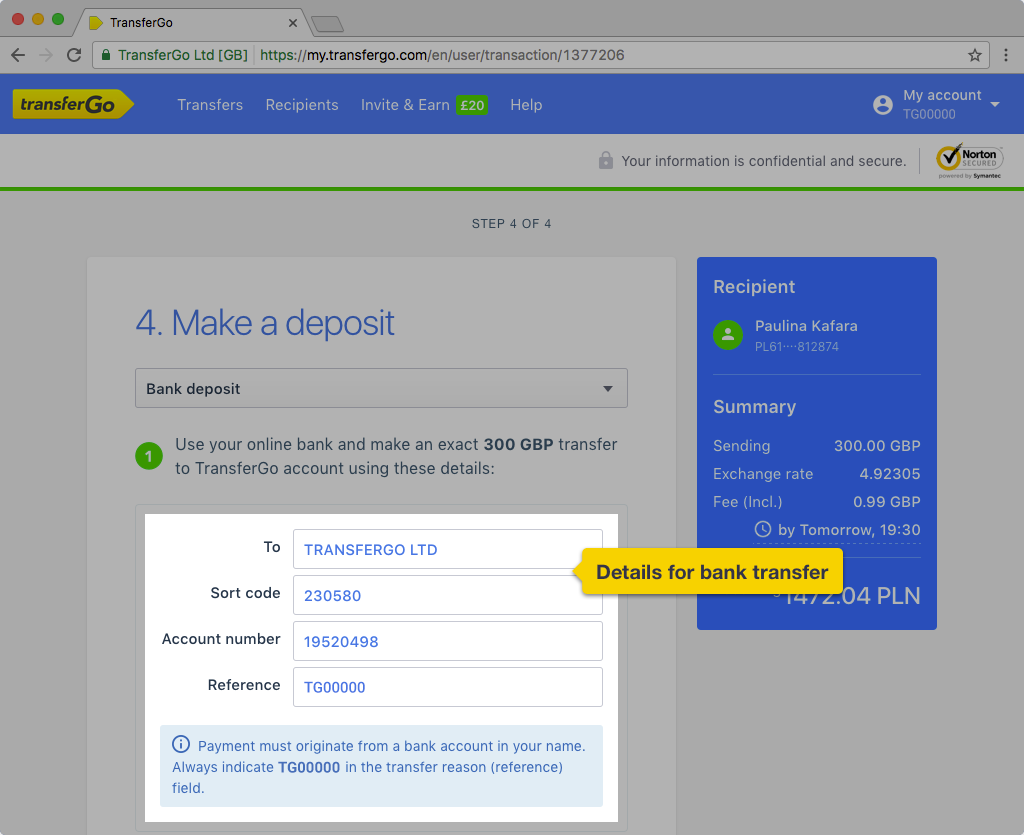 If you're unsure how to make a local transfer to TransferGo from your online bank account, just check our online banking guidelines.