To receive a unique link you need to have a TransferGo account. If you don't yet have one, you can create one now.
Click 'Invite & Earn £20'. Scroll down, then copy your unique link and share it with your friends via e-mail or social networks.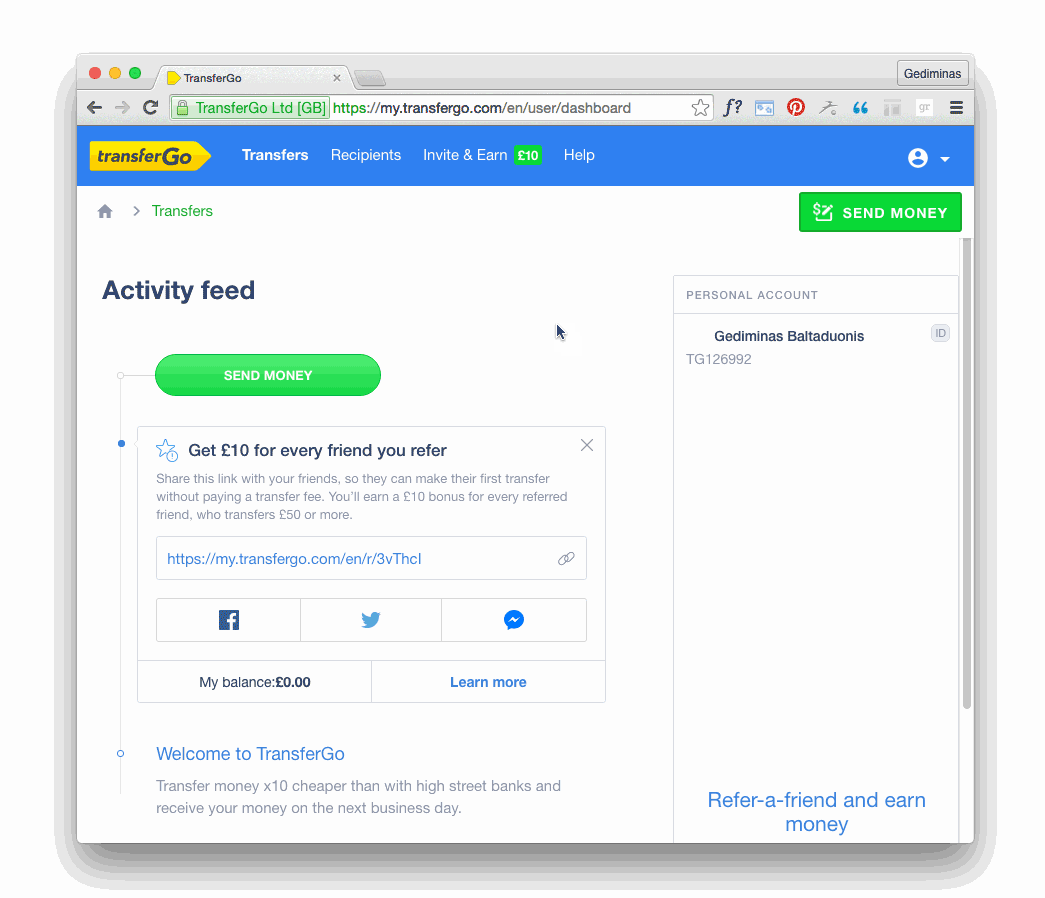 Anyone who visits the TransferGo website using your link will be tracked as having been referred by you. This is done with a cookie (a small piece of code) that is put in their browser. The cookie remains active for three months from their first visit. Your friends have to have their cookies turned on because otherwise we won't be able to track them and assign them as your recommended friends.
When your friend transfers £50 or more you'll instantly receive a £20 bonus. It's as simple as that.