It's important to keep your personal details up to date.
Changing your contact details
You can change your email address and current address by yourself.
When you're logged in, click 'My account' in the upper right corner and choose 'Settings' from the drop-down menu. This will take you to your Profile editing page.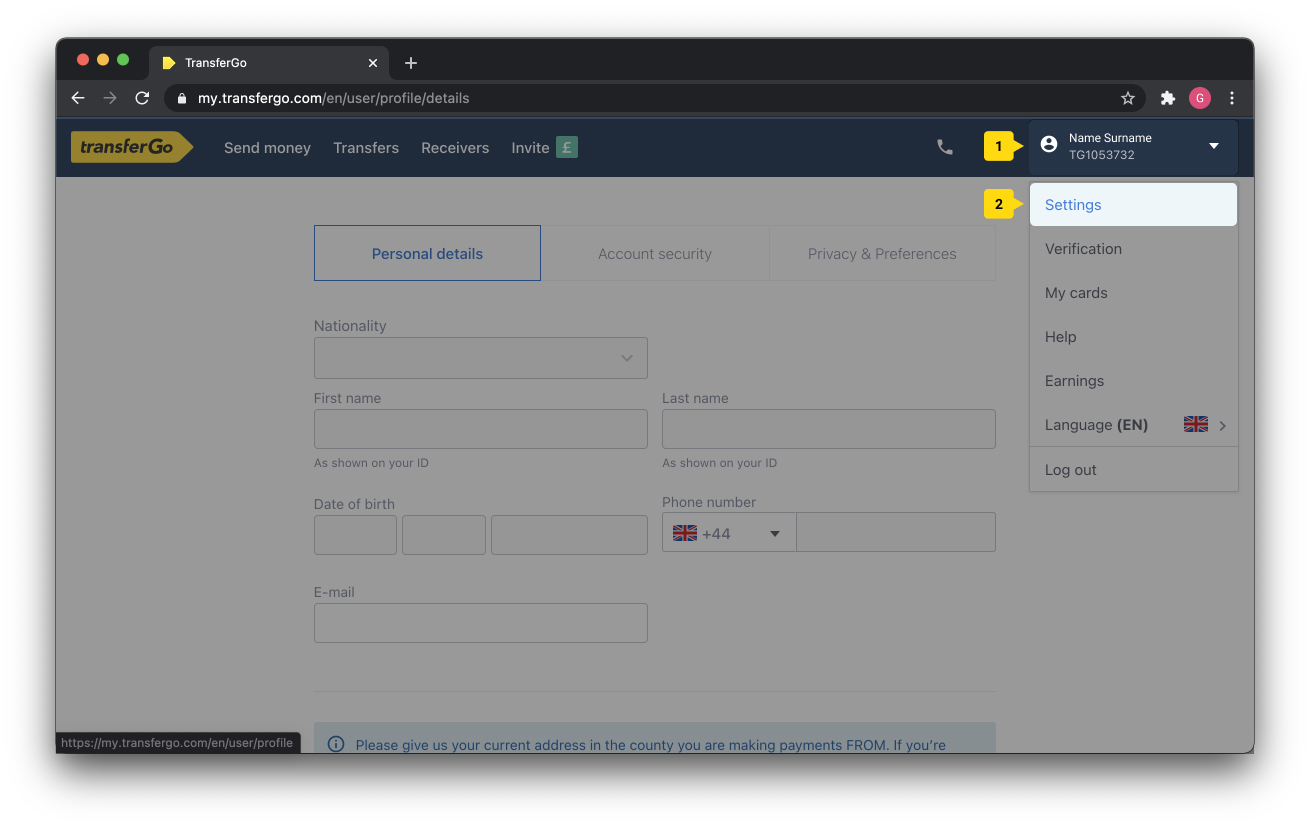 Remember to save any changes you make at the bottom of the page.
Changing your passcode
If you forget your passcode when you login, just click on 'Forgot your passcode?' at the login screen, enter the six-digit code that we send you by SMS, and we'll send you your new passcode by email.
If you've changed your phone number, you'll need to get in touch with us by email or phone. We'll get everything fixed for you.