When logged in, click 'My account' in the upper right corner and choose 'Settings' from the drop down menu. You will be directed to your Profile editing page.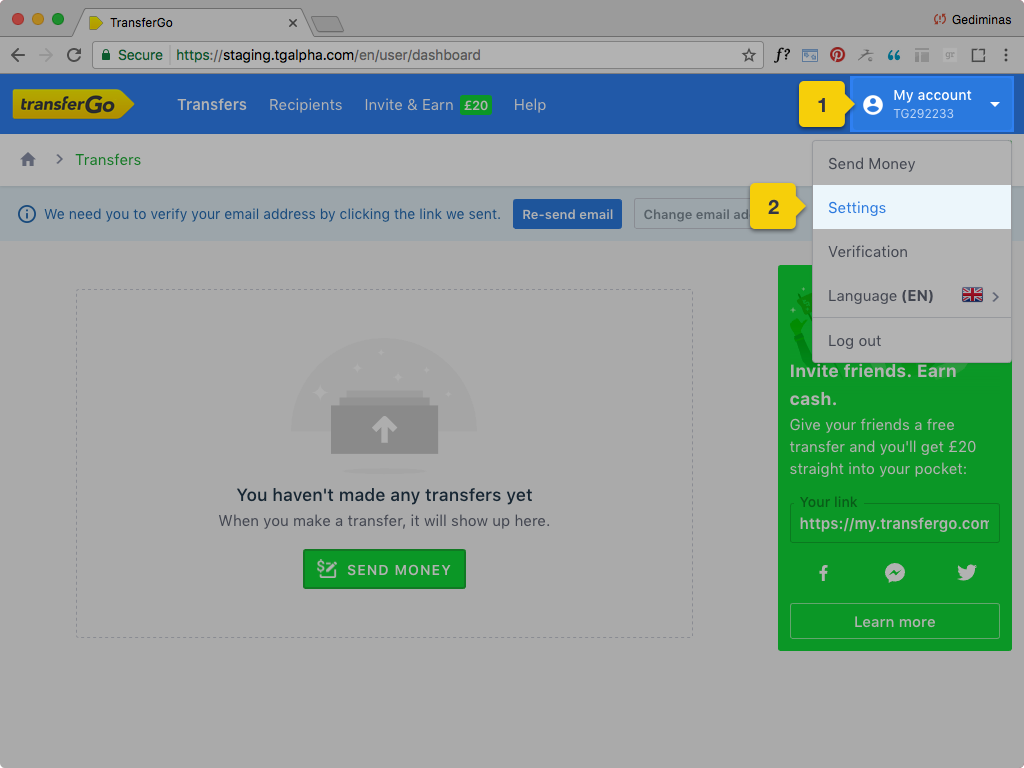 You can't change your name and surname in the profile after your first transfer reaches our account, or your ID has been reviewed. Remember to keep your other personal data, such as your address and phone number, up-to-date.
Please inform us if your name and/or surname changes and provide documented proof, e.g. a copy of a marriage certificate, and we'll edit your profile details for you.